San Diego has an array of beautiful coastal sites, fantastic natural scenery, and amazing communities. But, it would not be complete without the outstanding joints to enjoy sumptuous meals with your family. No one knows the city or its restaurants better than the moving companies who drive all over town every day helping newcomers get settled into their new homes. We've teamed up with our friends at Cheap Movers San Diego (site) to bring you the best San Diego neighborhoods for food lovers. If you're a foodie and relocating to San Diego soon, you might want to consider moving to one of these dining-centric spots. Once you find the area that suits you best, don't forget to call Cheap Movers to schedule your residential move!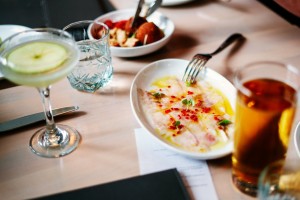 Little Italy
Little Italy is a perfect foodie paradise with a variety of restaurants that serve meals from fresh, natural ingredients readily available in the neighborhood. It also offers fantastic shopping and fun hangouts like the beautiful Amici Park.
Some of the best eateries include Juniper Ivy, Bracero Cocina de Raiz, and Herb Wood. Little Italy has a collection of amazing chefs including Richard Blais and Brian Malarkey. The good thing with little Italy is its walkability and proximity to other parts of town.
La Jolla
If you love a home by the beach, the city of La Jolla would be the best choice. From hiking trails and sandy beaches to top restaurants and hotels, La Jolla is a perfect community for a family.
The Nine-Ten inside the Grande Colonial Hotel provides superb meals made from delicious ingredients to the neighborhood. On the other hand, Chef Jeff Jackson with his skilled team brings the best at A.R Valentein restaurant. With the beach scenery, George's at the Cove is a great site for lunch with family and friends.
Del Mar
The beach city of San Diego bears the Spanish name meaning 'by the sea.' It has a collection of hotels offering international cuisines. Addison, the best in Southern California offers modern French cuisine. More like the French Laundry, you will have an understanding of the perfect meals at Addison; the best in San Diego. Do you love Italian food? Cucina Enoteca offers modern, unique Italian cuisine influenced by Chef Tracy Borkum.

Oceanside
Oceanside, the third largest city in San Diego, is home to some of the widest beaches in California. Also, it is home to high-end restaurants by the beaches. Wrench Rodent Seabasstropub provides unique, excellent sushi based dishes. Chef Davin Waite creates meals to perfection paying attention to key ingredients.
At 608 Restaurant, Chef Willy Eick takes it to another level. With passion and the availability of local ingredients, Willy serves a combination of unique, creative and tasty meals. Other restaurants in Oceanside include Local Tap House, Flying Pig Pub and Masters Kitchen $ Cocktail.
Convoy District
This district has Chinatown, Japantown, Koreatown, and others merged in the heart of San Diego. It has great joints to eat sushi, Korean barbecues, and Chinese dishes. The Sushi Dokoro Shirahama has the best sushi experience. For the best Korean barbecue, Dae Jang Keum is the place to go. San Diego's Shan Xi Magic Kitchen offers a great combination of Chinese cuisine.
San Diego, other than the providing tasty meals offers sandy beaches and hilly sceneries. The community as a whole creates a perfect location to live. More to this, San Diego neighborhoods offer various eating experience with a variety of cuisines to enjoy.