Whether you are a tourist or a longtime resident of San Diego, you deserve to know that some of the best food in Southern California can be found right here in America's Finest City. Moreover, you do not even need to visit all the five-star restaurants in San Diego to taste its best food; this is a city where bars, pubs and taverns are known to serve gourmet foods to go along with refreshing craft beers, fine spirits and innovative cocktails.
The following San Diego bars are known for their excellent menus and their dedication to gourmet cuisine:
Poseidon Project
This interesting bar is located near Playa Pacifica Park on Napier Street. The focus of this bar is on California craft beer, wines, and cider; there is no kitchen on the premises, but the best food trucks serving gourmet food in San Diego park right outside. The beer selection from a handful of local breweries changes every week, just like the food trucks. Happy hour at Poseidon Project runs from 2:00 to 6:00 pm.
Pacific Standard
This elegant bar and restaurant is located inside of the Hilton Garden Inn, just north of the Little Italy district. The beverage selection is adequate, but the menu is amazing thanks to its California coastal cuisine offerings. Two of the best dishes include the salmon bowl and the crab cakes. Daily happy hour is from 4:00 to 7:00 pm and features a sampler buffet that gives patrons an idea of what they can order from the menu.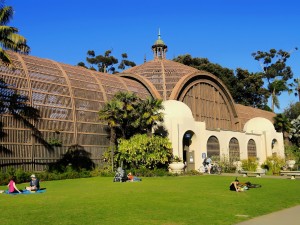 Balboa Bar and Grill
As its name suggests, this bar is located near Balboa Park on Fifth Street. Formerly known as the Tin Can Alehouse, the focus is on gourmet burgers, of which the menu offers more than a dozen varieties.
The Remedy
Located in the Mission Valley District, The Remedy used to be a wine bar known as Trisler. The beverage selection mostly consists of local craft beer and California wines, but the tapas menu would easily compete against those served in Spain and France. The emphasis is on charcuterie boards with fine cold cuts, cheeses, fresh bread, gourmet crackers, nuts, and house dressings. Although the ambiance is of a small bar, The Remedy could pass for a restaurant since it also offers elaborate desserts.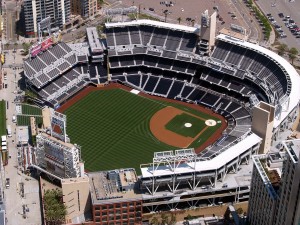 Bub's
This legendary East Village sports bar is a favorite of baseball fans who enjoy coming here after a victory by the Padres at the nearby Petco Park. Although the menu features standard American pub fare, each item is prepared with gourmet standards. The happy hour and daily specials vary from dollar mini burgers to budget buffalo wings. The special is the Granny Smith Burger, made with caramelized onions, brie cheese and a house sauce.
Ballast Point Brewery
The tasting rooms of most craft breweries tend to have food that passes as functional. This is not the case with Ballast Point in Little Italy, a place where tasting new craft beer means enjoying burgers made with lamb and duck comfit nachos. The bar food offered here is on the upscale side, and yet the prices are very reasonable.